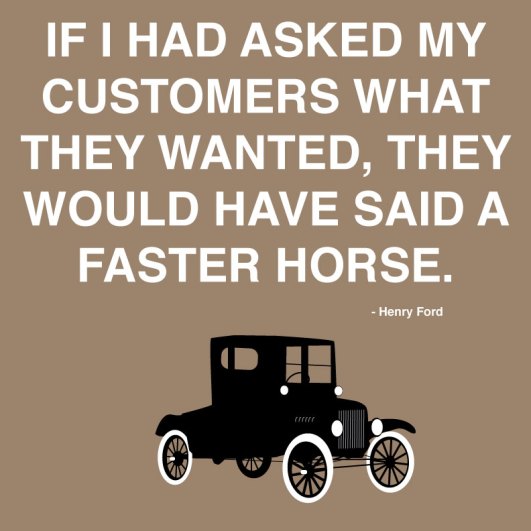 As learning professionals, it is often a challenge to either conform to processes, be those within your company, the industry in general, or a cemented view of Instructional Design models such as ADDIE.
Here's a quick reminder to ourselves: let's think outside the most with (almost) every new project, see in these an opportunity to try something new… or try something old in a new way.
Here are two more inspirational quotes if you're trying to innovate in what you do:
"Security is mostly a superstition. Life is either a daring adventure or nothing." – Helen Keller

"You can't solve a problem on the same level that it was created. You have to rise above it to the next level." – Albert Einstein
Note: do you care whether or not these words in the original quote were said by Henry Ford or not?
Share your own quotes that inspire you to try something new every day!